Porsche Boxster 987 Wind Deflector 2005-2011 Full Size Tinted Perspex
Porsche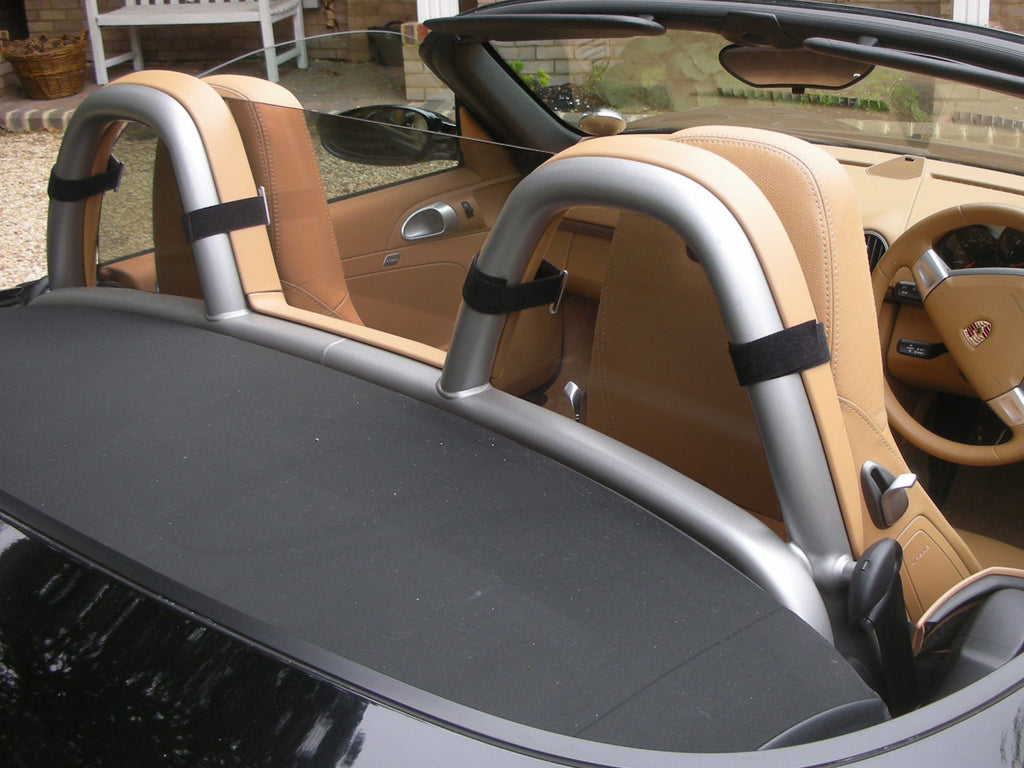 Porsche Boxster 987 Wind Deflector 2005-2011 Full Size. At last a solution to wind turbulence and noise.The Full size wind deflector is designed for those who like the seat in the NOT SO furthest back position ie. headrests not into the roll hoop.
If you drive with the seat in the furthest back position you will need the Half size not Full size wind deflector. (Half Size not available for the 987).
The Just Roadster Wind Deflector is made from a durable Perspex complimenting the car and looking like a production component. Designed to last for years and providing clear visibility from the rear. Easy to fit in just minutes, no drilling or gluing involved.
Comes complete with strong Velcro straps, the wind deflector stays securely in place at any speed.
This Wind Deflector has a Polished edge to give a quality finish.
The Perspex is Tinted, the tint is very similar to the side windows of the car.
Please note if you have the Mesh inserts in the Roll Bar you cannot fit this item.