BMW Z4 E85 Wind Deflector 2002-2008 Tinted Perspex
BMW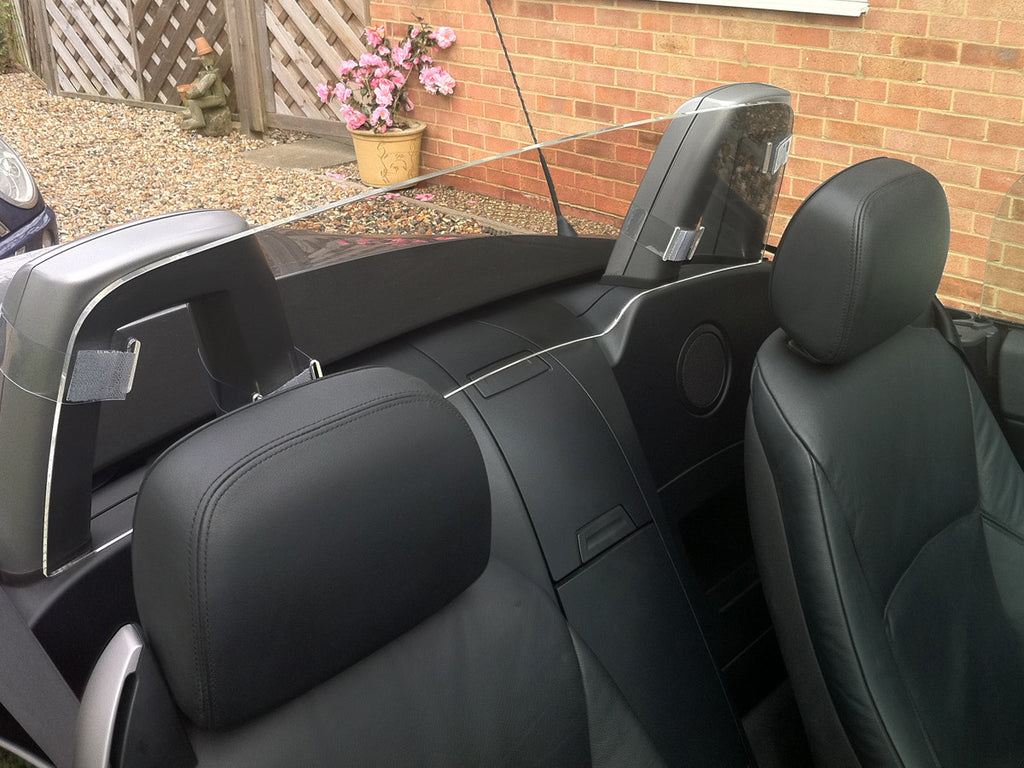 BMW Z4 (E85) Wind Deflector 2002-2008.  At last a solution to wind turbulence and noise. The Just Roadster Wind Deflector is made from a durable Perspex complimenting the car and looking like a production component. Designed to last for years and providing clear visibility from the rear. Easy to fit in just minutes, no drilling or gluing involved.
Comes complete with clear plastic straps using an easy dual lock mechanism, the wind deflector stays securely in place at any speed.
This Wind Deflector has a Polished edge to give a quality finish.
The Perspex is Tinted, the tint is very similar to the side windows of the car.
Please note we don't supply the wind deflector with any rubber edging, this was an old design and not required now.